Back in May our team had the opportunity to bring Heather's dream wedding to fruition.  If there is one thing to be said about Heather it's that she was one fun and sassy bride.  We spent months putting together the perfect details for her using a black, white, and gray palette, pearls, and bows, only to be completed with bringing the feeling of the outdoors inside.  It was just phenomenal!!
Amanda Hedgepeth captured every detail of the day perfectly!
Both the ceremony and the reception took place at the Virginia Beach Convention Center. The ceremony was intimately lit by Stage Right Lighting with trees and lush greenery lining the aisle and framing the ceremony by Bloom.  River Designs provided gorgeous vintage doors to serve as the backdrop to the ceremony.  And Heather…she was a vision all herself, (with two phenomenal dresses)
The reception had a mixture of round and rectangular tables with trees delicately placed throughout the room.  Each place setting was adorned with a charger plate, silver satin napkin in the shape of a bow and gathered with a strand of pearls, and completed with a pearl framed place card.  Bloom designed an assortment of all white floral centerpieces and tablescapes that looked absolutely stunning!
Heather's cake was created by Patti Cakes and was definitely one of a kind.  It was covered with a shimmery pearlized fondant with alternating tiers of stripes and lace applique with hand sculpted pearl strands and bows adorning it.  It sat on top of a tall table draped in a white petal linen and gathered to side to give the effect of the train of a bridal gown.
Guests ate, drank, and danced the night away in a ballroom that essentially felt like an indoor garden with the trees throughout the room and projected on the walls.  As a parting gift Heather and Steve surprised their guests with a phenomenal dessert display with custom donuts from O'doodleDoo's.  The donuts came in several delicious assorted flavors with Heather's custom signature bow included in the icing topping.  The bow was also incorporated into all of the couple's printed stationery and day-of paper goods, aisle runner, and it was also projected onto the dance floor.
Sorry for the abundance of donut pictures, but they really were beautiful donuts!  (and delicious)
My personal favorite image from the entire day was when we brought Heather and Steven into the reception ballroom while the guests were at the cocktail hour and Heather saw her reception details for the first time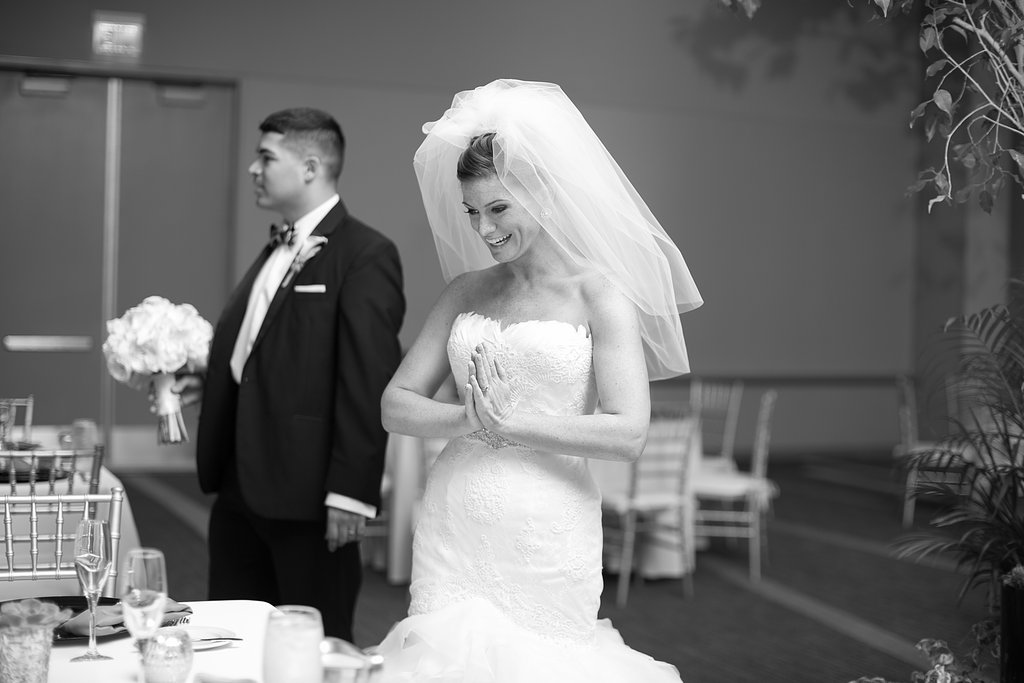 immediately after this moment their DJ began playing the song they selected for their first dance and they were able to experience that special moment together privately before any of their guests had entered the room
Dreamclip Films captured the entire day on film:
http://vimeo.com/101990138
We were also honored to have this wedding published in the most recent edition of Vow magazine!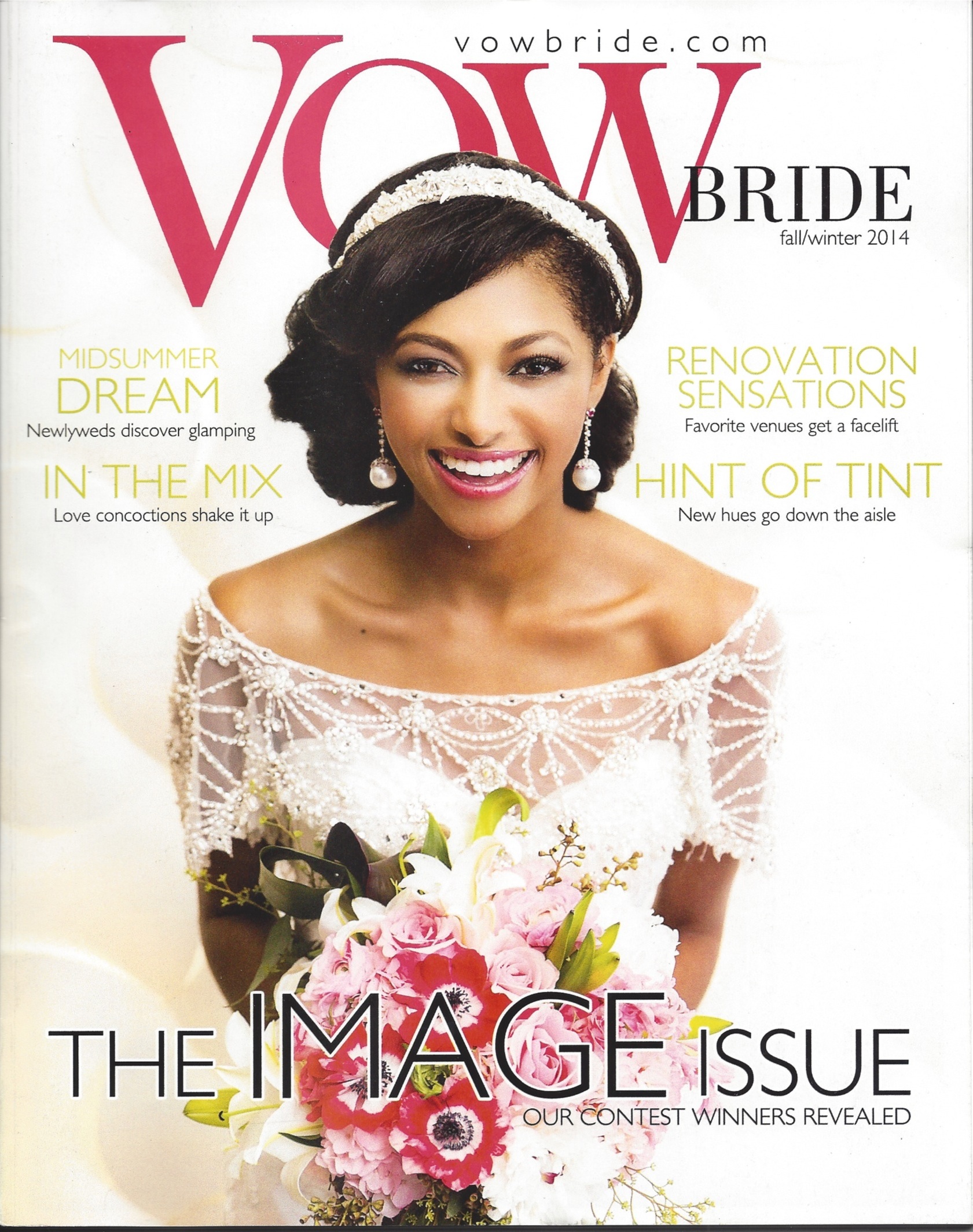 Special thanks to Heather and Steven's amazing team of wedding professionals:
Beauty by Behind the Veil
Design and coordination by As You Wish
Officiant Susan Turner
Paper Goods by Paper Dolls Design
Floral Design by Bloom The Art of Flowers 
Lighting by Stage Right Lighting
Cake by Patti Cakes
Donuts by O'doodleDoo's
Catering by Distinctive Gourmet  (special thanks to Cassandra Murdough)
Linen, Chair, and charger rentals by Distinctive Event Rentals
Vintage ceremony door rental by River Designs 
DJ Roger Cruz of Astro Entertainment
and of course, the phenomenal duo that captured it all: