As many of you know our very own Brandi is due to have a baby any day now.  I had a lot of fun putting together a sweet little baby sprinkle for her along with some other friends in our industry.  A woodland theme was one of the options tossed around for the new baby's nursery but didn't end up being the final choice so I was so excited to snag it for our fun baby sprinkle theme!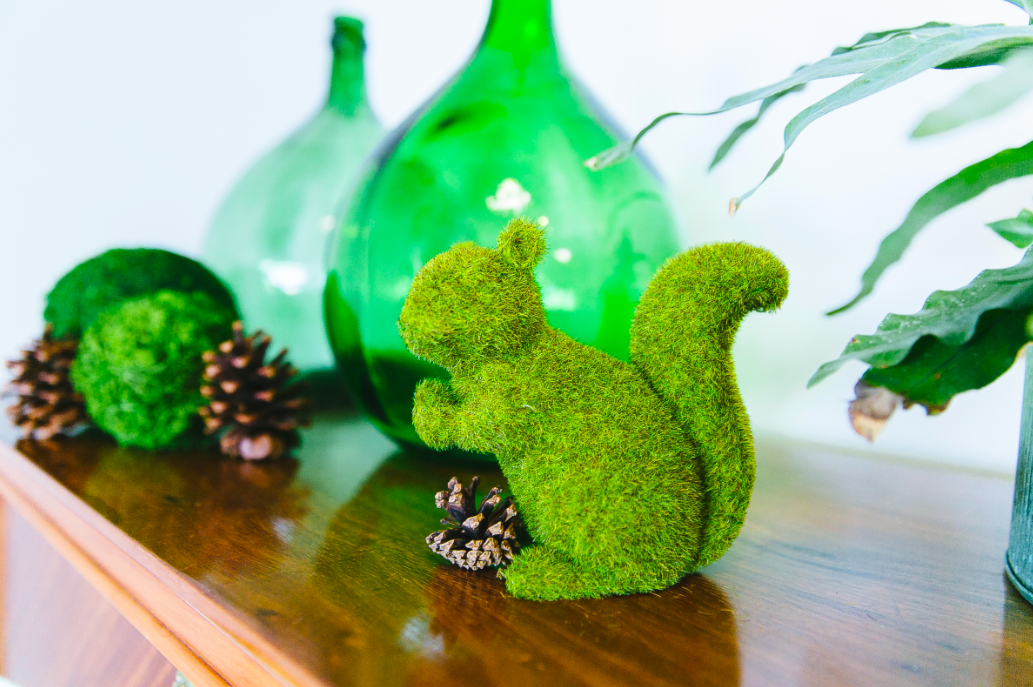 After settling on the theme I spent a few days thinking on the perfect spot to host the event.  A park, a backyard, a restaurant….even though an outdoor setting (such as a tree filled park) would have been the absolute perfect setting I didn't really want to deal with a rain plan.  I know, call me lazy but I've done enough outdoor events to know that switching over to a rain plan can be a lot of work and frankly I wanted the event to be super fun and care free so I went back to the drawing board.  We did a really beautiful wedding back in May (link here)  where we brought trees into the ceremony and reception to bring the feeling of nature and the beautiful outdoors inside, which is exactly what I wanted to emulate!  So now I just had to find the perfect space!  I wanted the space to be chill and laid back.  Very casual feeling and easily able to take on the feel of a woodland theme without it having to look forced.  And that's when Becky with Roost and Mary with Bluebird's Garage came to mind.  They have a collaborative space in Virginia Beach and both of their styles and creative personalities were completely on point with what I was looking for.  I reached out to them and right away they were on board!  Now that the hard part was taken care of it was time to move on to the fun details!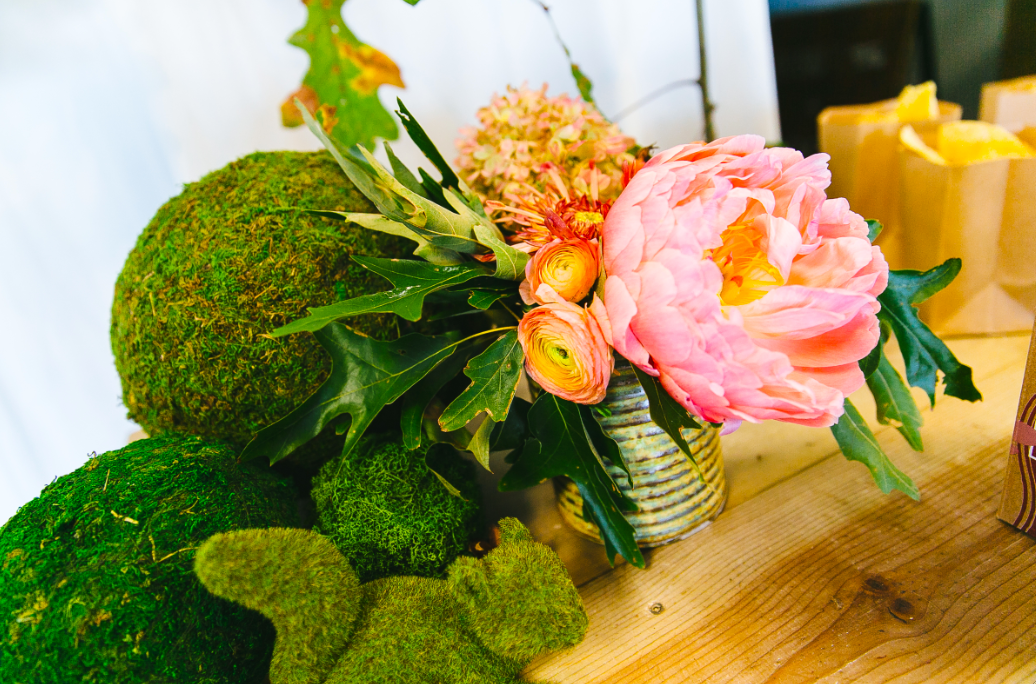 We started with the perimeter of the room to achieve the overall look we were going for.  We placed Bluebird's Garage's vintage furniture around the room to create an intimate and eclectic space and we used her handcrafted wooden bar as the bar of course 😉  Roost hung branches from the ceiling and put together a few seriously beautiful floral arrangements for us.  She also placed trees by the entrance so that our guests were literally walking into the experience as soon as they walked through the door.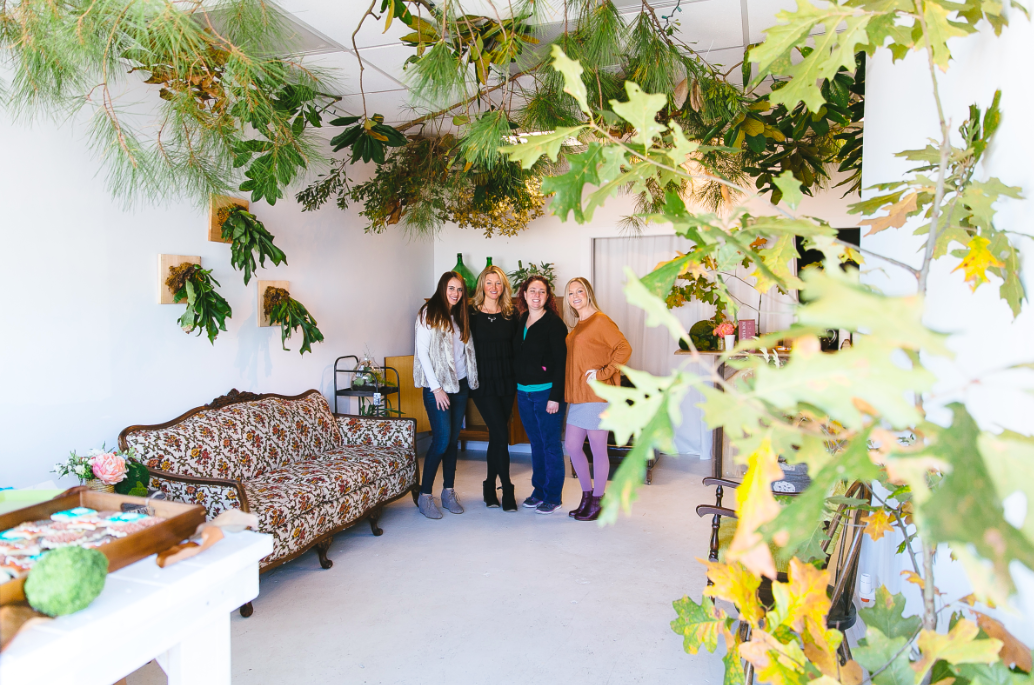 Michelle with Sweet Temptations baked some adorable mushroom cupcakes for us and Lorraine with Beach Belle Bakery knocked it out of the park with her ridiculously cute customized sugar cookies.  And of course, the fabulous photographer Zoë Grant was gracious enough to snap some shots for us.  Enjoy!!
Seriously, how great is this photo of these two lovebirds!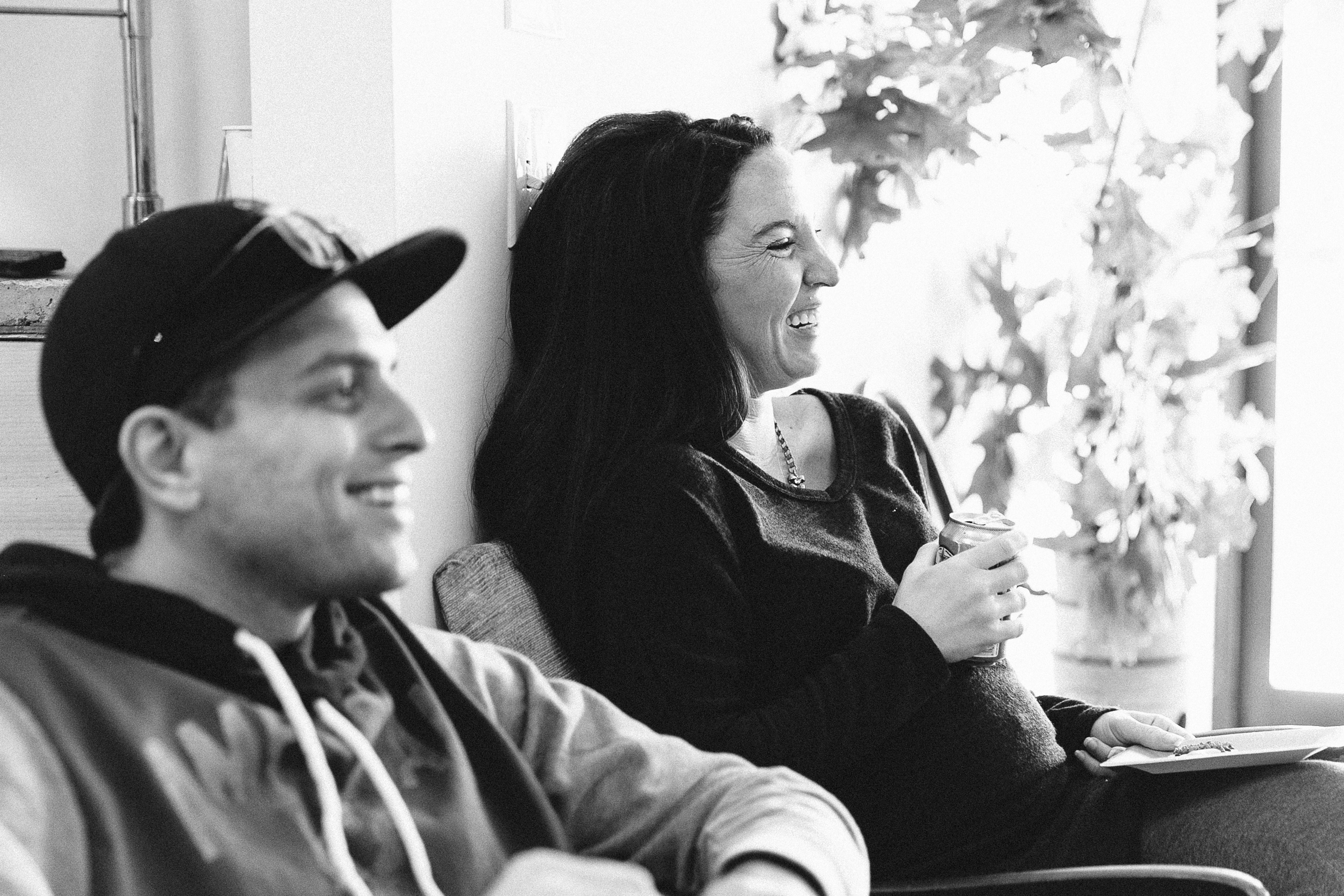 Congrats Brandi and Stephen on your sweet little bundle of boy!